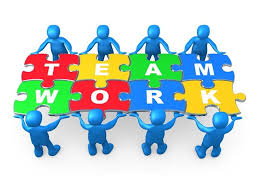 Assessments provide a wide range of information about children based on the group of children as well as the child individually (Gillis, 2).  Assessments help to uncover developmental delays and point out any special needs a child may have.  With the use of assessment practices and a variety of assessment tools educational professionals can gain valuable insight about a child's development in comparison with their peers, they can also determine the quality of a program or curriculum (Gillis, ). Some things I will address are the advantages and disadvantages as well as the purpose and contents of informal and formal assessments known as checklists and anecdotal records.
Checklists are components of an observational scale.  They are based on a set of behaviors or characteristics that center around an observation.  Checklists should contain criteria or behaviors that are based on previously identified and research-based early childhood literature (Otto, 2013).  Checklists serve to document observations based on target characteristics and should provide room for notes and comments (Otto, 2013). The advantages of checklists include its ability to systematize an area of observation with regard to specified behaviors (Otto, 2013).  Checklists are also adaptable and easy to modify as needed to include other information and areas of focus, furthermore, it's a convenient point of reference for teachers (Otto, 2013).  However, one disadvantage is how they are limited.   They cannot pinpoint complex behavior and the learning being observed has to be oversimplified (Otto, 2013).  Due to the limited scope of assessing checklists can provide, it is a form of assessment that can miss important behaviors that occur (Otto, 2013). 
Anecdotal records are much more detailed than checklists are.  Anecdotal records are set up in a narrative type of formatting, and they give a more detailed account of behaviors that are language-related and during a specified time (Otto, 2013).  Anecdotal records are systematic but less structured and open-ended as well.  An advantage of anecdotal records would be the fact that they can show a more detailed record of observations over a period of time.  The good thing about the extra details caught in an anecdotal type of record is that it increases your ability to catch otherwise overlooked but important and insightful information about a child. A common downside to anecdotal records is their lack of structure, which limits them also.  This means they can become more subjective and influenced by the observers morals, values, and attitudes, which could make it more unreliable in that way (Otto, 2013). 
In a storybook based language assessment, the teacher has the ability to get the children engaged which proves quite beneficial. In addition, this literacy strategy can provide exposure to certain elements of literacy development with new concepts introduced, enhanced comprehension, and critical thinking and listening skills being cultivated in the learner. However, a slight disadvantage can be the groups' interference with the observer's ability to assess specific language skills of the individual child, hence, obstructing thorough observation of who does and does not understand.
According to NAEYC (2009) some of the most influential and effective learning can come from a child's interaction with their teacher.  A more interactive approach can be expressed through a BDA (Before-During-After) activity.  Some activities that assist with literacy come through investigative play. The use of BDA approach can include reading aloud, summarizing and reviewing what they read, asking questions, and encouraging group cooperation (Otto, 2013).  At least one theoretical perspective (i.e., Nativist theory, cognitive-developmental theory, behaviorist theory, or interactionist theory) describing how humans acquire language should be identified and an application to the classroom setting should be discussed.
A theoretical perspective that describes how humans acquire language would be the interactionist theory that takes into account both the nativist and behavior theories as an explanatory approach.  It considers that the biological has its place in creating a precondition for the acquisition of language, but also social environment and basic learning mechanisms impact language development with children (Beller, 2008).  Reading a book to a child one on one would foster what is already naturally occurring from a nativist approach.  A teacher using BDA to enhance comprehension, such as reading aloud, asking questions about the story and characters, and having children interactively participate in pulling puppets from a basket to show which character shows up in the story next, is relying more on the social environment and general learning mechanisms. 
References
Beller, S. (2008). Fostering Language Acquisition in Daycare Settings: What does the research tell us? In Early Childhood Development (p. 64). Bernard van Leer Foundation.
Manen, M. V. (2000). Moral language and pedagogical experience. Journal Of Curriculum Studies, 32(2), 315-327. doi:10.1080/002202700182781
Otto, B. W. (2013). Language Development in Early Childhood Education, Vitalsource for Kaplan University, 4th Edition. [VitalSource Bookshelf Online]. Retrieved from http://kaplan.vitalsource.com/#/books/9781269308205/
Shared Reading An Instructional Strategy for Teaching Grades K-3 http://www.readingrockets.org/content/pdfs/SharedReading.pdf
NAEYC. (2009). Core considerations in developmentally appropriate practices, pp. 9–16. Retrieved from http://www.naeyc.org/files/naeyc/file/positions/PSDAP.pdf
Ortiz, Nicholas and Edelman, Larry () Results Matter Video Library: Practicing Observation, Documentation, and Assessment Skills. Colorado Department of Education. http://www.cde.state.co.us/resultsmatter/RMVideoSeries_PracticingObservation.htm#top
Valencia, S.. (1991) Assessment of emergent literacy: Storybook reading. The Reading Teacher. 44, 7. Retrieved from http://www.readitonceagain.com/articles/Assessment%20of%20storybook%20reading.pdf
Newuman, S. (2000) Staff Workshop Teacher Handout: Assessing Young Children's Literacy Development. Scholastic. Retrieved from http://www.scholastic.com/teachers/article/staff-workshop-teacher-handout-assessing-young-children39s-literacy-development