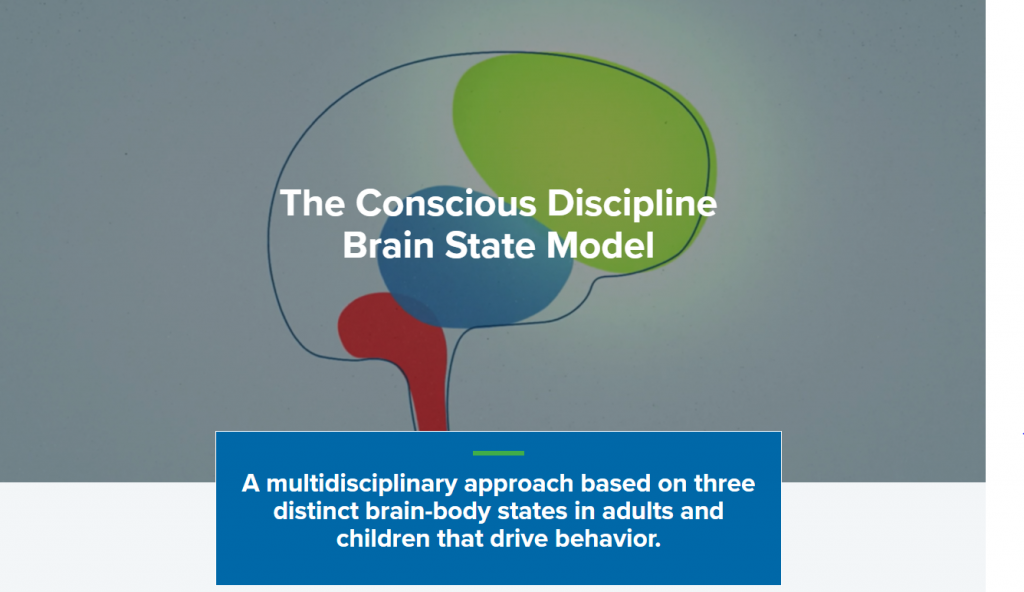 WIZDOM KIDS
WHOLISTIC DEVELOPMENT THROUGH BLENDED APPROACHES
BRAIN STATE MODELS
Wizdom Kids takes a more "Conscious" approach to child development, learning, and education. Therefore, I share various models, approaches, materials, resources, etc. to offer you a connection to better care when it comes to how we care for our youth and contribute to their more wholistic development.
Wholistic is how I express wholesome and holistic to sum up best practices when working with the youth. Overall the term "wholistic" is used as a way to share and understand the best training and cultivation to be offered to children throughout their young experiences. Their experiential learning goes even beyond family, school, and friends, but they are personal and highly educational; they are filled with opportunities to guide, groom, grow, and give back something more.
Conscious Discipline developed a model of the varying states of the brain in order to understand the process by which problem-solving, safety, and connection occur, amongst other learning aids.
Why is this important? Understanding how the mind works in an elementary way can help us to connect back to what it takes to cultivate the development of children in such a way that benefits them best. Learning, growing, and developing often unfolds best in an organic fashion, but combining scientific evidence with expert knowledge and a natural practicality yields the best results we can try for.
As a childcare professional, what I have come to understand for best practices and wholistic quality is what I am sharing for the benefit of children in an effort to enhance child-development opportunities for all kids!
SAFETY, CONNECTION, & PROBLEM-SOLVING – Neurological Functions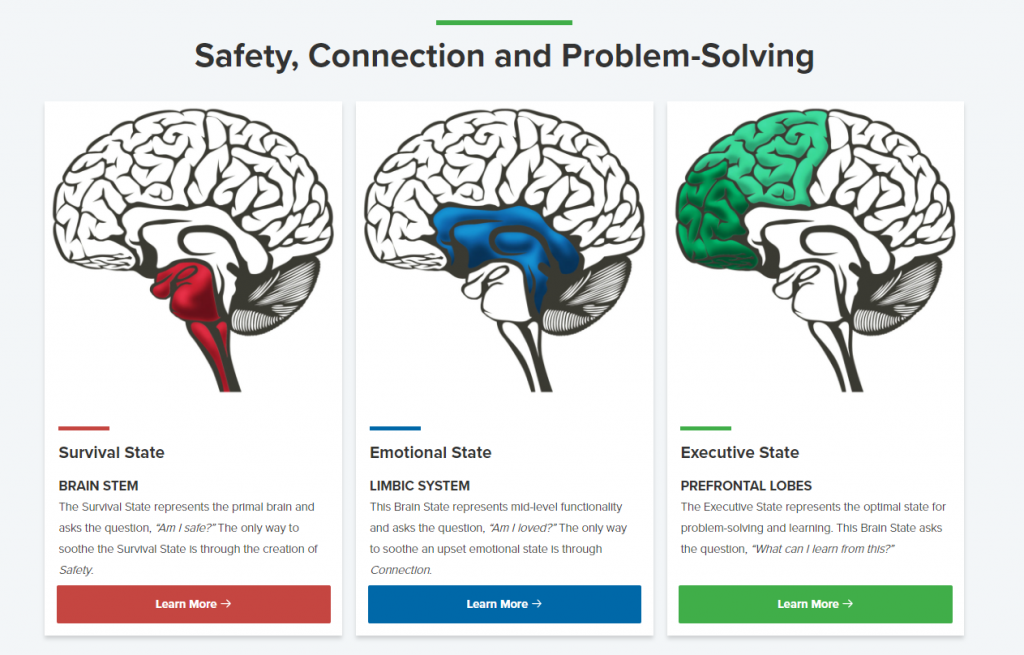 BRAIN STATE MODEL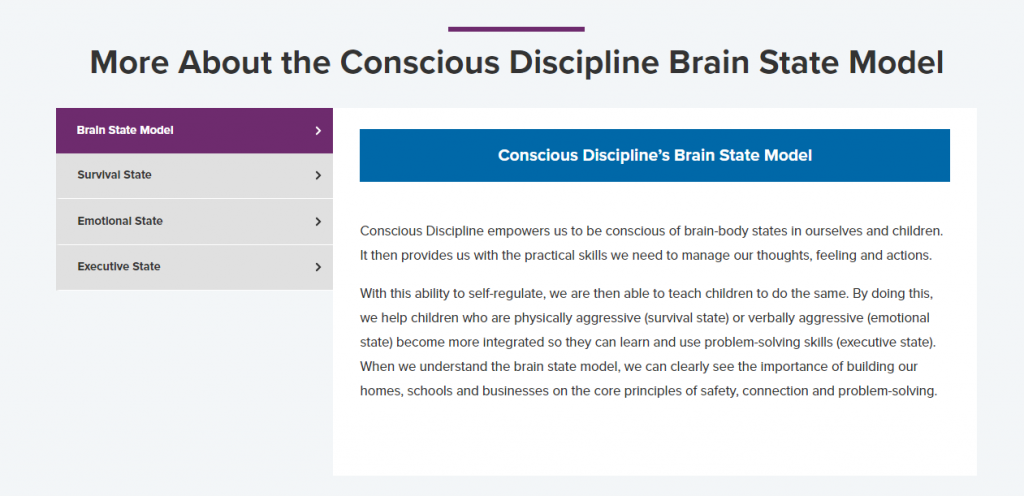 SURVIVAL MODE OF THE BRAIN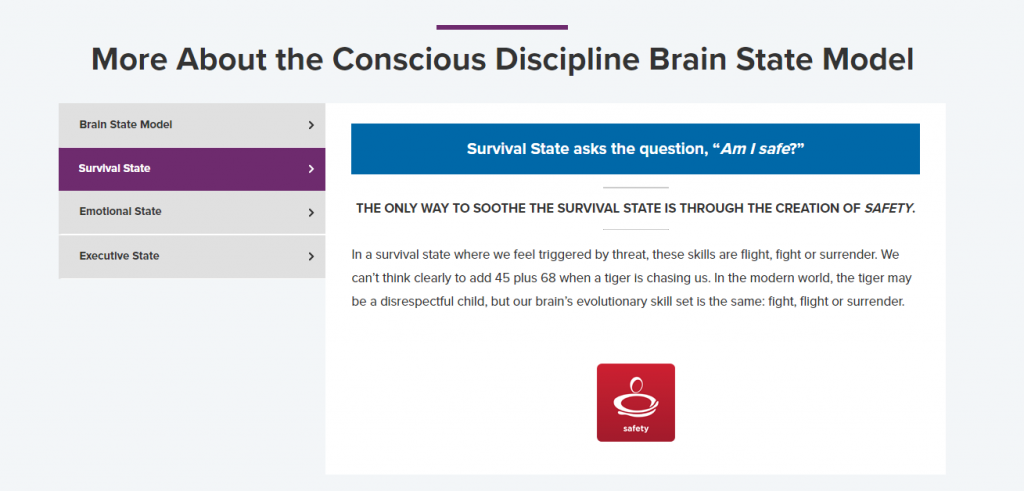 EMOTIONAL STATE
EXECUTIVE STATE – The Higher Order Thinking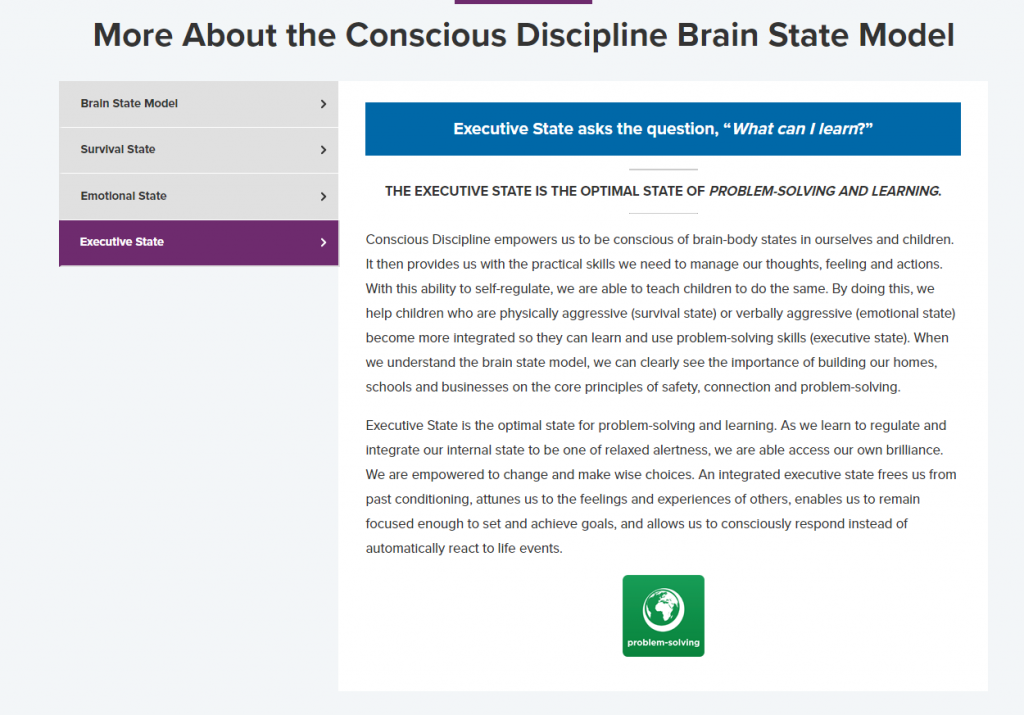 7 SKILLS OF DISCIPLINE
Understanding the conscious discipline model to help illustrate the some of the foundational pieces of Wizdom Kids LLC Wholistic Child-Development Approach and connect to those in the education and child enrichment field of studies that support the framework of the Wholistic Model and Approach. We support and promote conscious discipline for its high-quality contributions to the better development of our youth.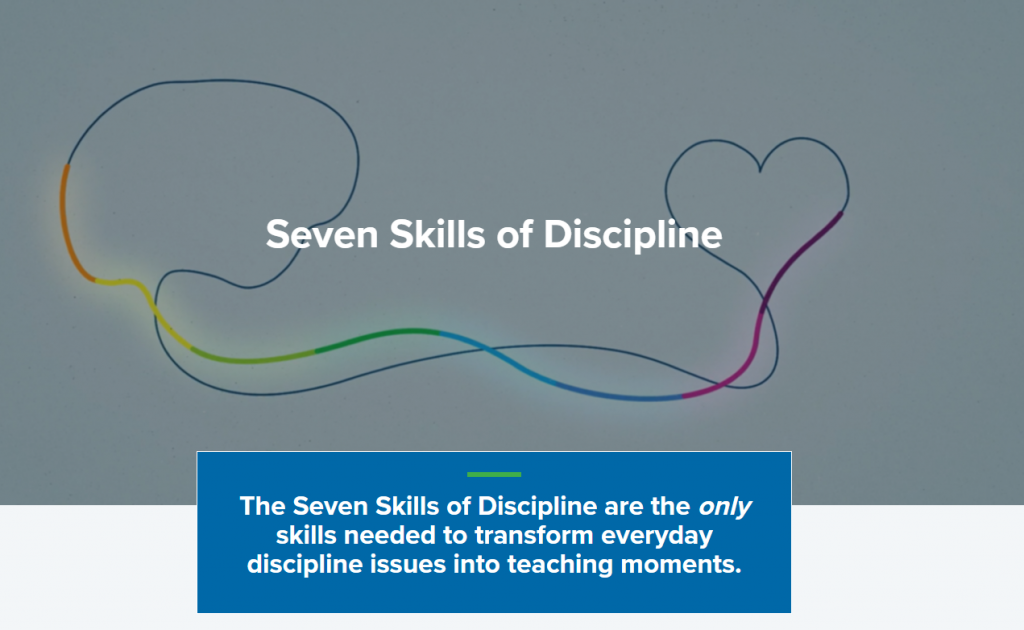 THE SOCIO-EMOTIONAL FOUNDATIONS OF PROBLEM-SOLVING
Ever felt at a loss for how to deal with power struggles, defiance, verbal attacks, bullying or physical aggression? Have you ever wondered what would help children stay on task, pay attention and finish their work?
The Seven Skills of Discipline are the only skills we need to transform these everyday discipline issues into teaching moments. These moments are our opportunity to teach children the social-emotional and communication skills necessary to manage themselves, resolve conflict, prevent bullying and develop pro-social behaviors.
---
The seven skills are Composure, Encouragement, Assertiveness, Choices, Empathy, Positive Intent and Consequences.
---
The seven skills emerge from the foundation of the Seven Powers for Conscious Adults. As we become more conscious of our reactions to conflict, we can choose a different response. The seven skills teach you to respond to conflict in a way that helps children move from the resistant, lower centers of their brain to the more cooperative, higher centers.
The chart below shows how each of the Seven Skills of Discipline, when utilized consciously, yields critical core values and life skills.